Research & Strategy
After an in-depth analysis of Global Dental Care Facebook page, website, and Google Analytics traffic, we planned to launch Dental Implant & Invisalign campaigns on Google, Facebook, and Retargeting (DoubleClick Platform)

Our adwords certified professionals, created new campaigns targeting primary keyword(s) with high quality dental ads and optimized them for ROI.

SocialHi5 has proven targeting techniques for finding Invisalign and dental implant patients on Facebook. (e.g. We use celebrities such as Taylor Swift and Lady Gaga as one of the precise interest targeting to find new Invisalign patients). We use Facebook graph API and Facebook page insight to identify the right target audience on Facebook. Our qualified Facebook Ad team uses all of the above techniques combined with news feed ads,to generate quality leads for Global Dental Care campaign.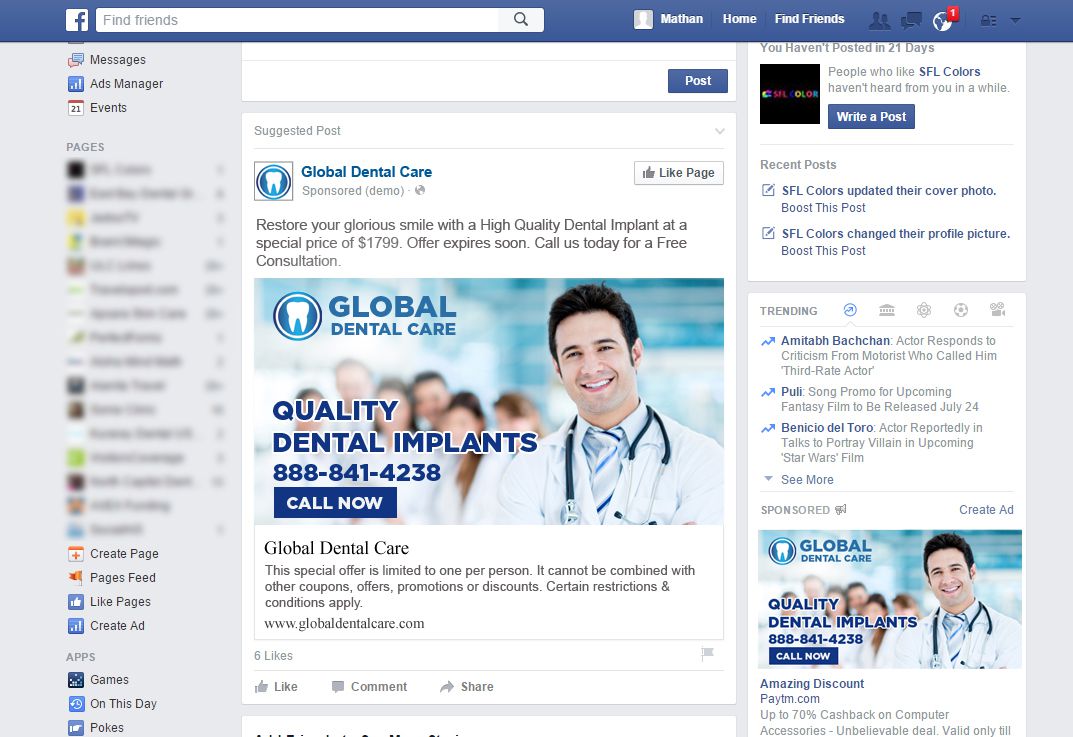 We use Google Double Click for retargeting. This has the capability to target 90% of websites within the US. This helps to convert Global Dental Care website traffic into leads by following them across multiple websites.